Sovereign Tea
January 2021 Roadmap - QOL Patch Live!
---
Happy New Year! Let's start things off right with an updated build for Sovereign Tea. This build, v0.3.2, addresses quite a lot of feedback we got from backers on the v0.3.1 build. It also introduces a handful of new, incredible features. Let's start with the notes on what we've added.
v0.3.2: The QOL Update
The majority of the focus on this update is to improve the quality of life (QOL) for the game. These encompass changes we wanted to bring to the final title regardless. Let's review some of the new additions: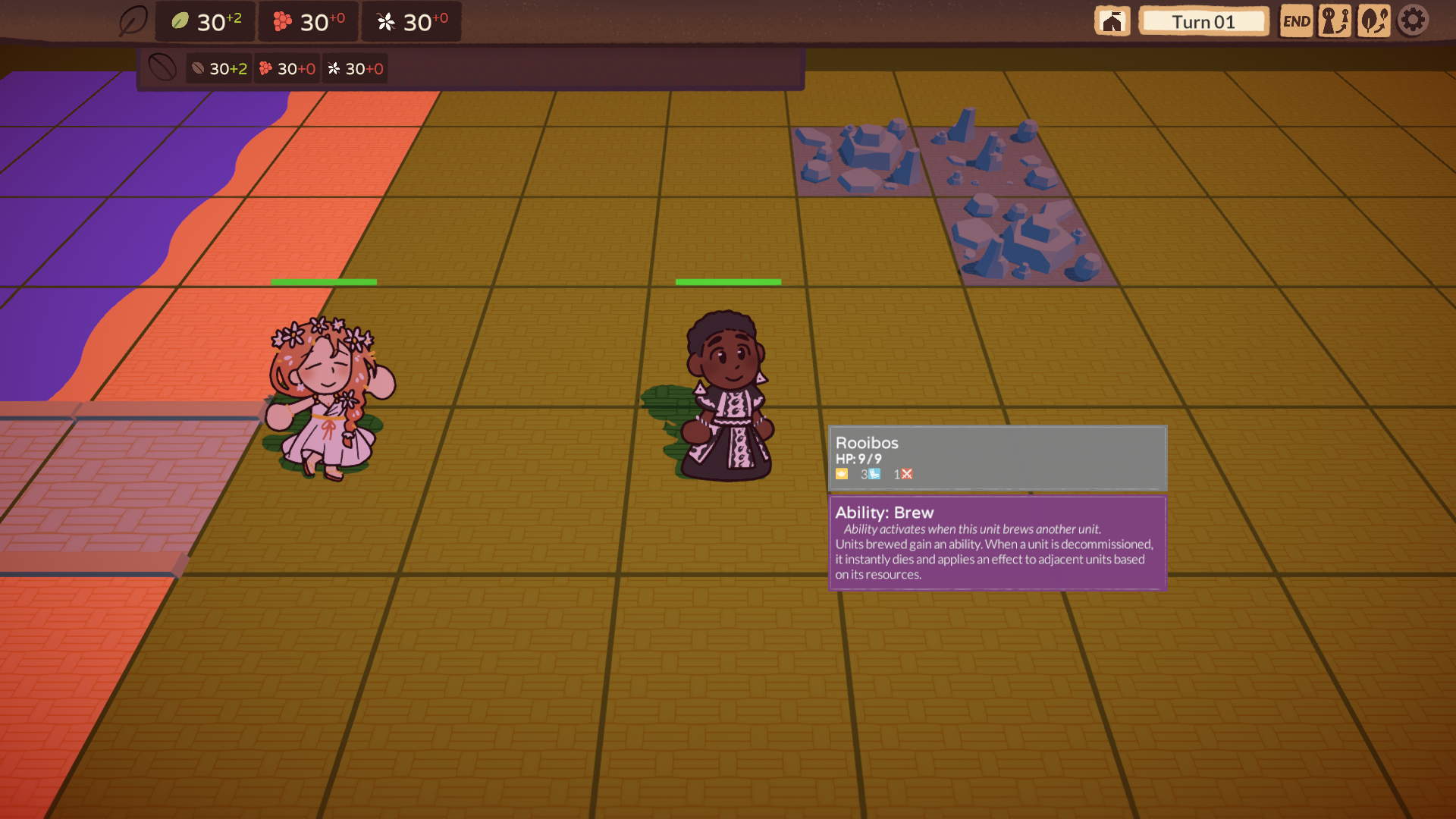 First thing to note: we've updated the Top Bar UI to include buttons for the most common actions in the game: Ending turn, cycling units, and cycling resources. These were features that already existed, but weren't very obvious as to how to use. You can now hover these buttons to see the hotkey binding, as well as click the buttons to perform those actions instantly. But what about the rest of the hotkeys? Well, we have a solution for that!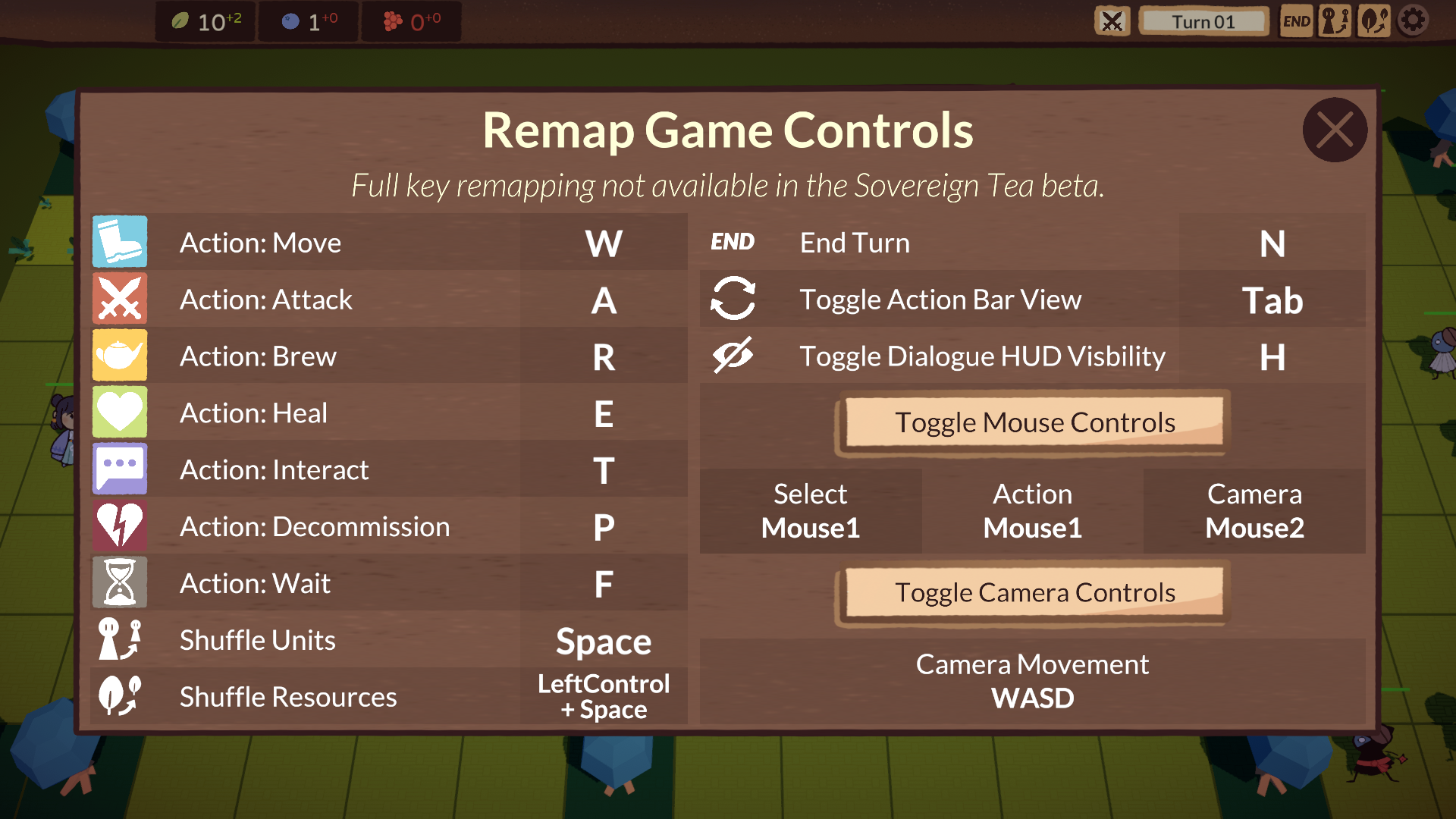 We have fully rehauled the UI of the Game Controls screen to better showcase all hotkeys that exist in the game. If you're ever confused, just open your Settings menu and take a look! Even more, we've introduced buttons that allow you to toggle core gameplay options. The default standard, where Mouse1 both acts as Select and Action, can be changed such that Mouse1 is Select, Mouse2 is Action, and Mouse3 is Camera. Additionally, you can configure your camera to either move with WASD when the Camera button is held, or to use Click + Drag with the Camera button. Try the settings out until you find something that works best for your playstyle!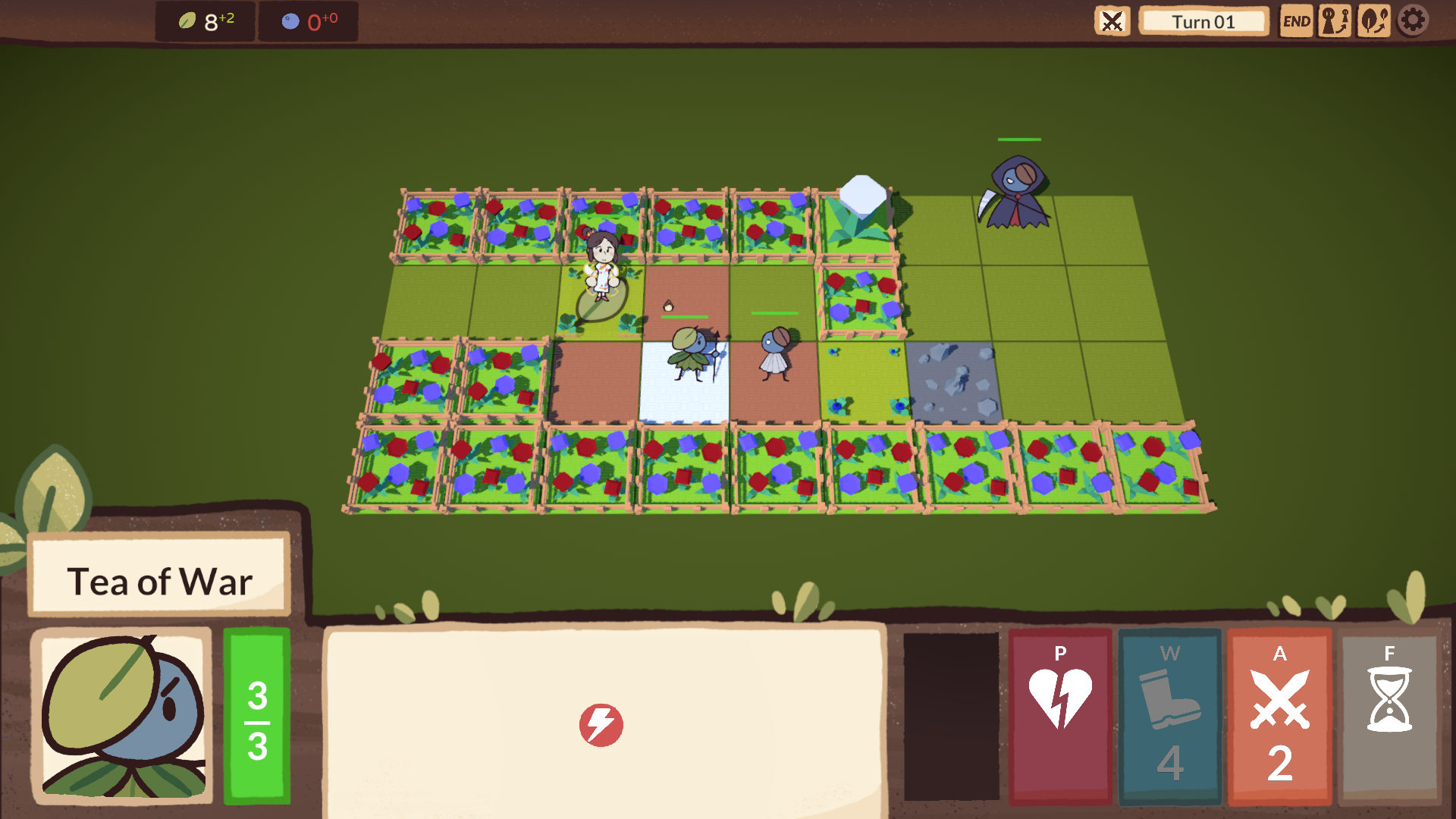 We've additionally added an entirely new Tutorial where the game slowly walks you through the basics of how to move your units, brew new units, collect resources, and fight enemies. We're still looking for feedback on how to improve this, so let us know in the comments what your thoughts are!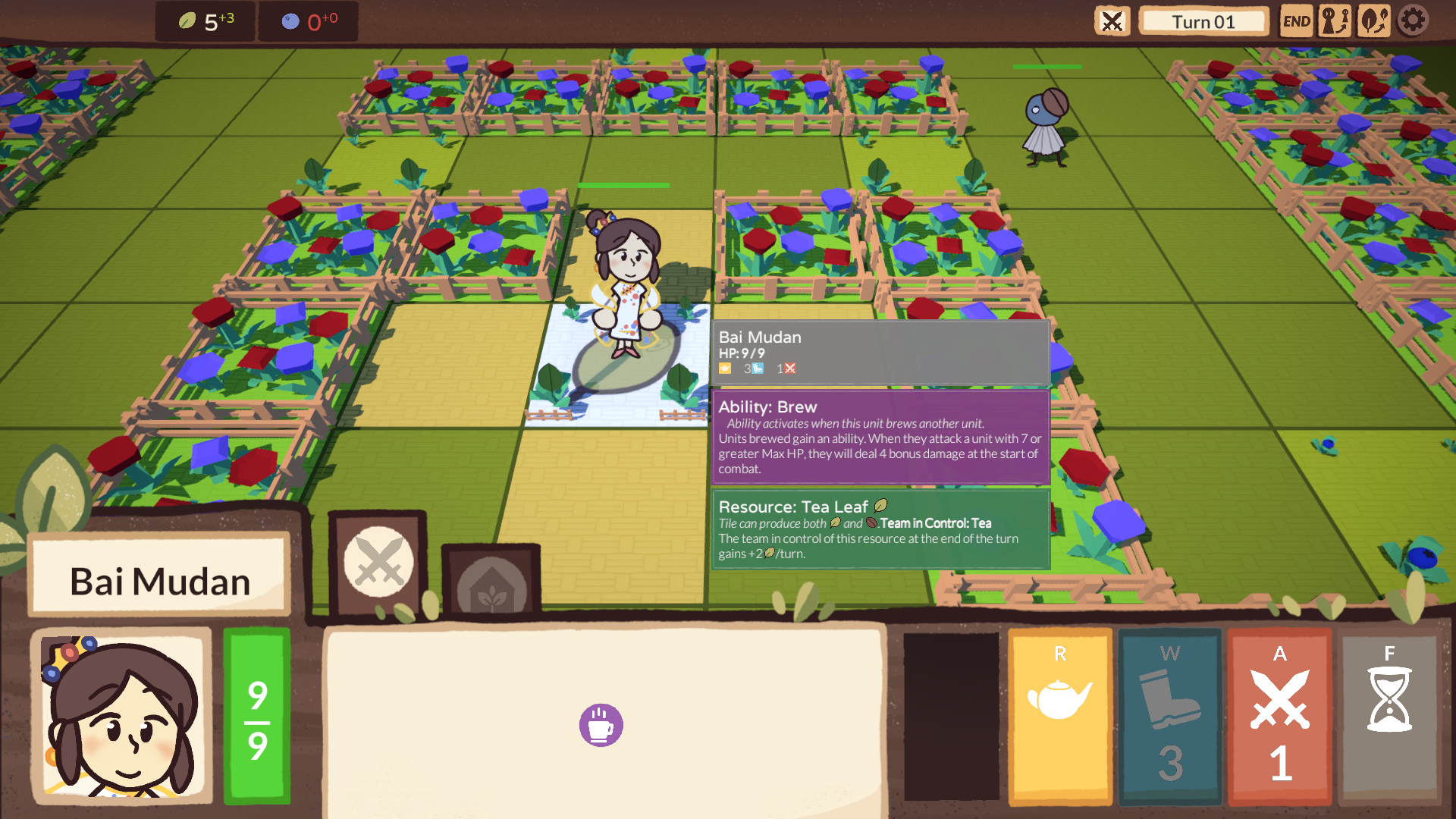 One balance change we made is to the very first level of the game. Previously, the Princess Passives wouldn't be available until the second level. We did this so as not to overwhelm new players. With a dedicated Tutorial, we now feel like we can undo that change. All this ultimately means is that the first level will be slightly easier, but that's totally fine. It's only the first level, after all.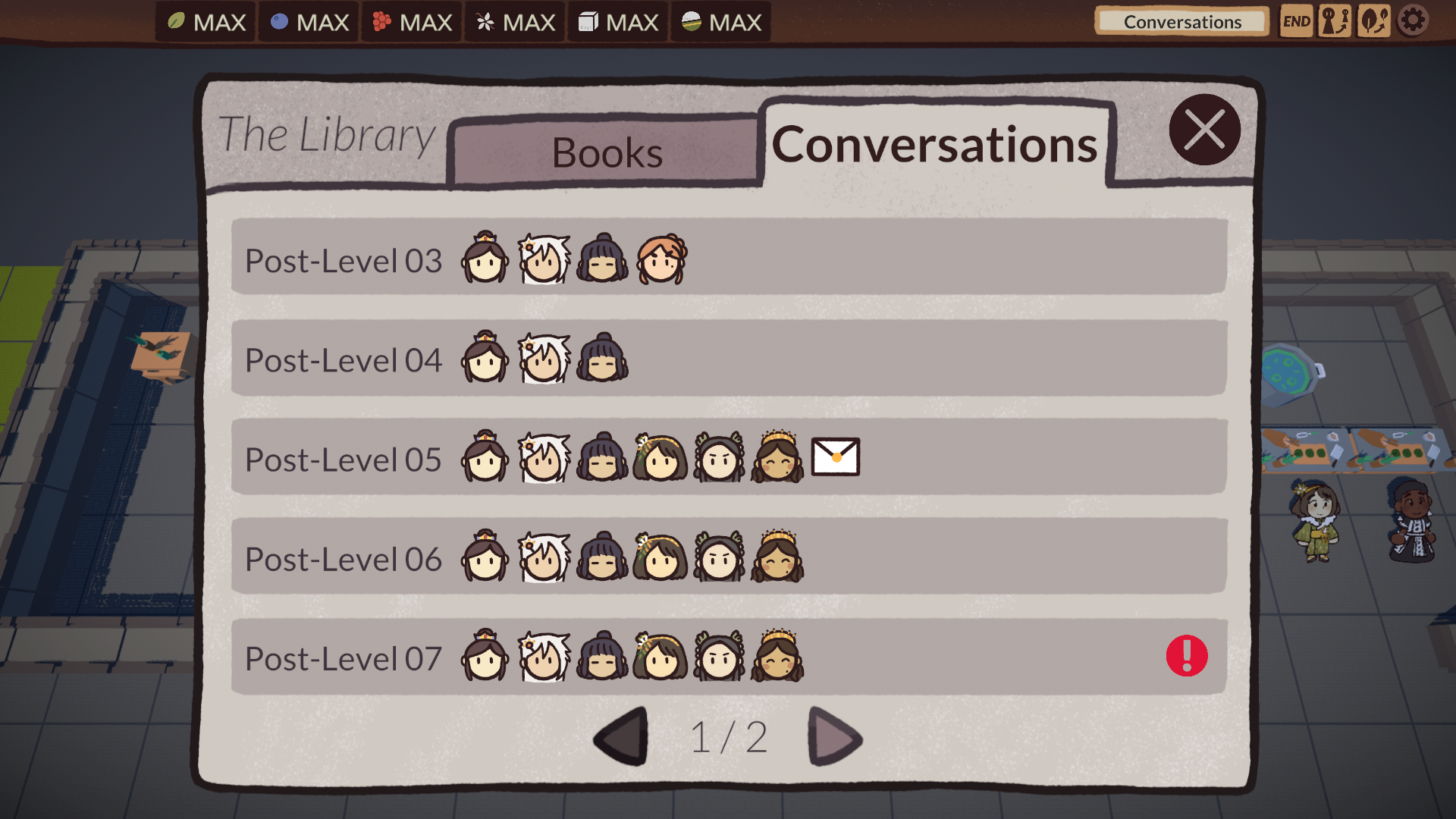 Now for a very exciting new feature: The Library! In the Library you can replay past conversations from Fort Steep that you may have missed. This is especially useful as we've modified the Genmaicha-Mailbox cutscene to include brand new music by John Leonard French! After all, our Kickstarter was for new music, so why not get a little taste of that now?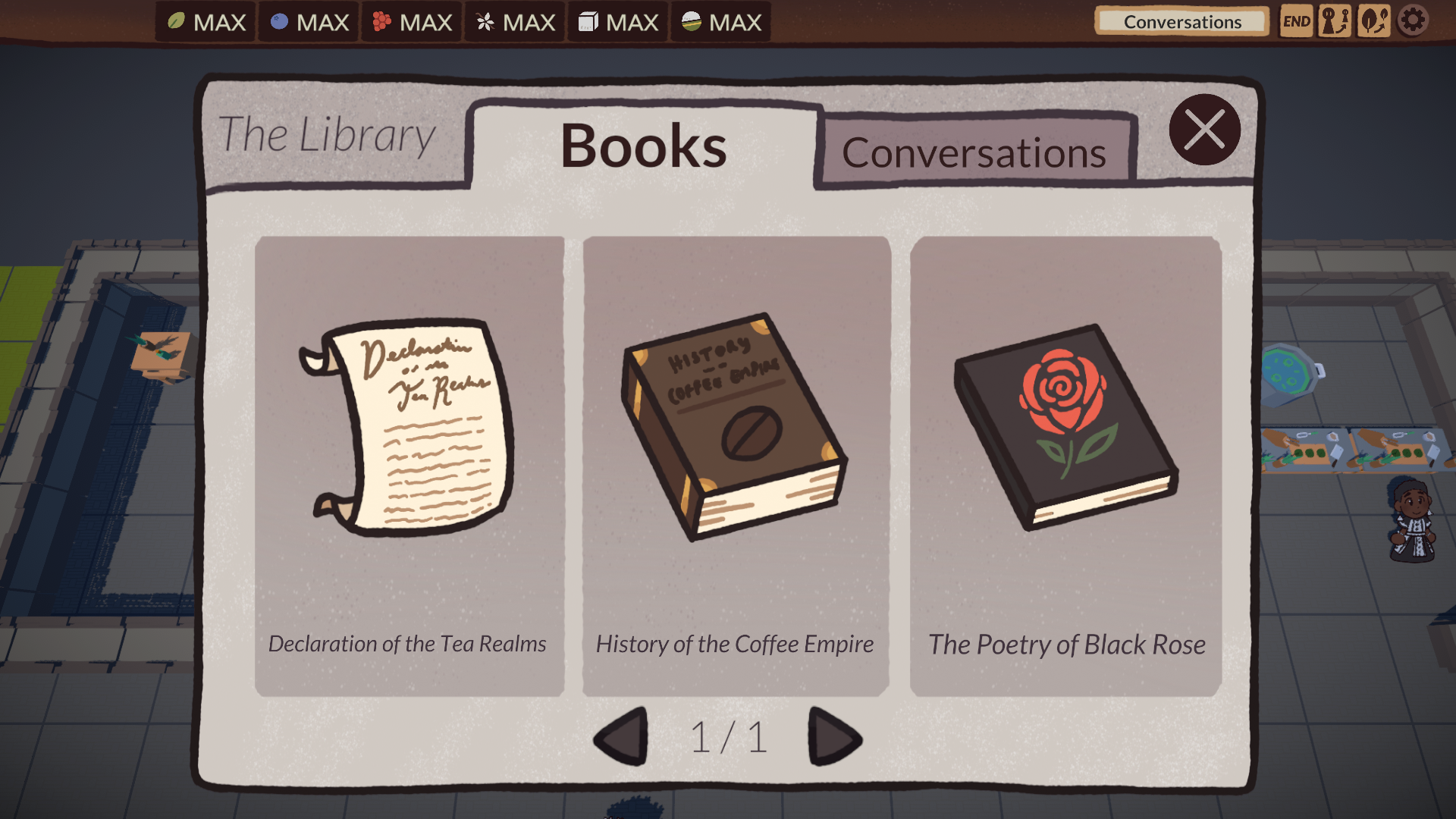 The last new feature we added were short in-universe books that you can read. These aren't necessary to read to understand the overall plot, but they do add further depth and world-building. You will unlock these as you play through more levels, so be sure to check out the Library at Fort Steep after each new level! We highly recommend reading Black Rose's awful poetry.
Looking Ahead
We have simultaneously been adding this new content to the previous build while pushing forward on new content and features for the full game. Internally, we have been playtesting six or so new levels, all of which feature new mechanics, new resources, and more. We're not quite ready to show off details of those levels yet, as our skeletons for design iteration lack final art, but we should have something presentable for next month's update. Until then, how about we take a look at some all-new unit art!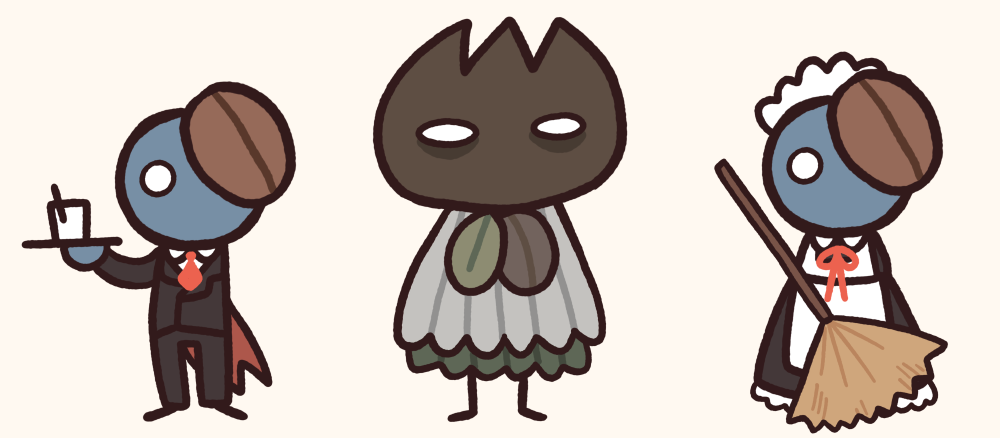 Last month we showed only new Tea Minions, so let's show some new Coffee Minions this month! To our left and right are a loyal butler and maid pair. What abilities do they have in battle? We have the answers... but we'd rather you find out in the full title instead! As for the center, you may think it looks like a deflated variant of Kopi Cham. That is absolutely correct, as this unit is named Decaffeinated Kopi Cham. Exhausted though it may seem, we would recommend not underestimating what it's capable of, as it has the ability to directly remove Tea Leafs from your economy. Too much interaction with it and you won't be able to brew anything to fight back!

That's all we're ready to share for now. We're pushing forward diligently to meet our internal deadlines for art, music, gameplay, and beyond. As per usual, if you'd like to chat with us please consider connecting via social media, on Twitter, Facebook, and Discord. Until next time!

Files
Sovereign Tea v0.3.2
117 MB
Jan 04, 2021