Sovereign Tea
v1.6.1 Released! 70% Off Sale! New Dialogues! Endosymbiont Level!
---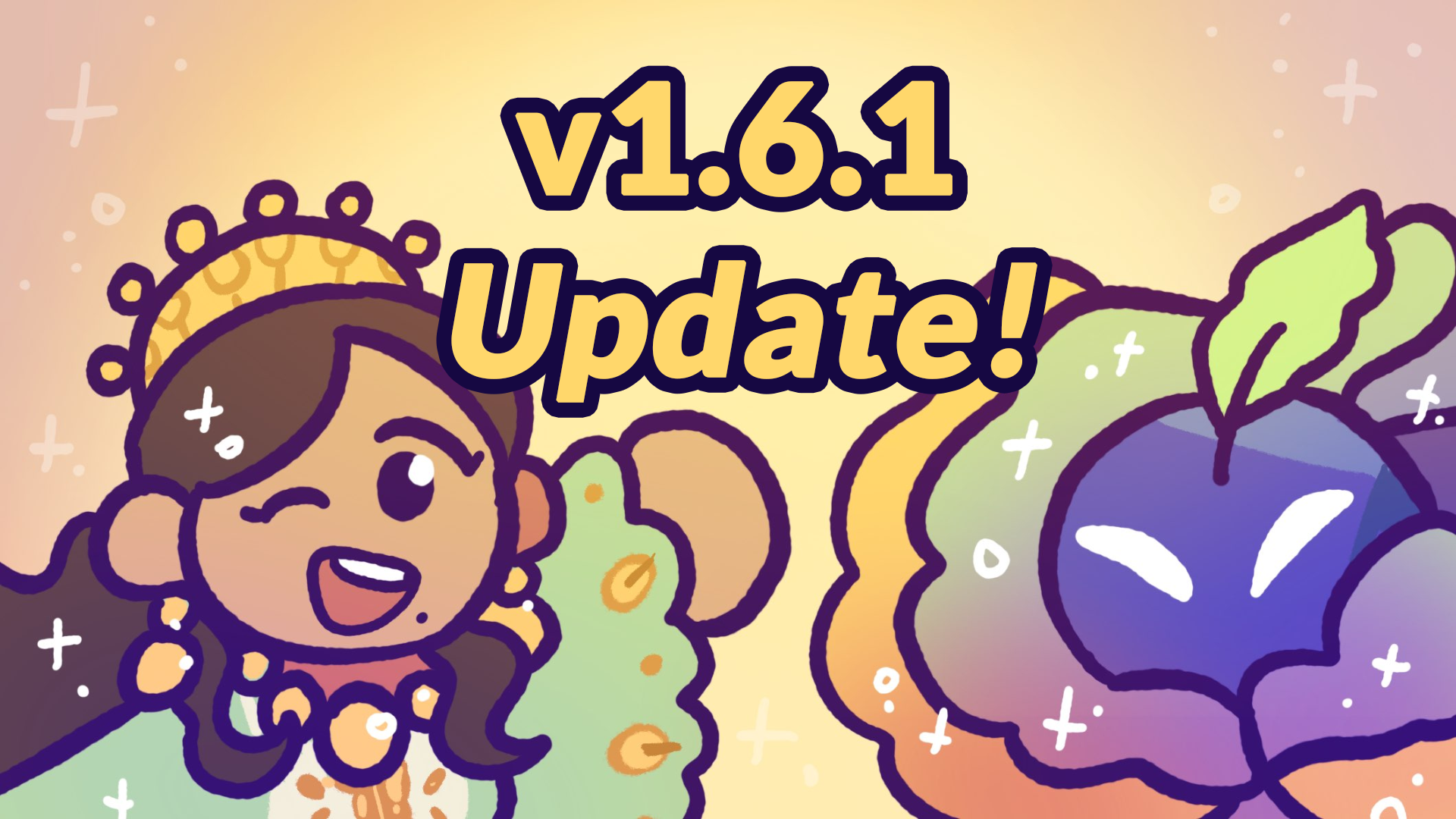 We have a pretty significant update to Sovereign Tea that should be of interest to fans old and new alike. The game is now 70% off for one week! First, the patch notes:
Features
Added "Level 14.5" to specifically teach Mint and Endosymbiont interaction prior to Levels 15 and 16.
Completely rewrote post-Level 09 Fort Steep dialogue between Silver Needle and Genmaicha.
Minor tweaks to post-Level 09 Fort Steep dialogue between Bai Mudan and Silver Needle.
Minor tweaks to post-Level 13 Fort Steep dialogue between Silver Needle and Genmaicha.
Gameplay
Adjusted BGM in Level 25 to hit dynamic loop at an earlier point.
Bugfixes
Fixed a softlock condition involving the Brew Experimentation while a Compendium entry is open.
Fixed a typo in a post-Level 20 Fort Steep dialogue between Dragon Well and Earl Grey.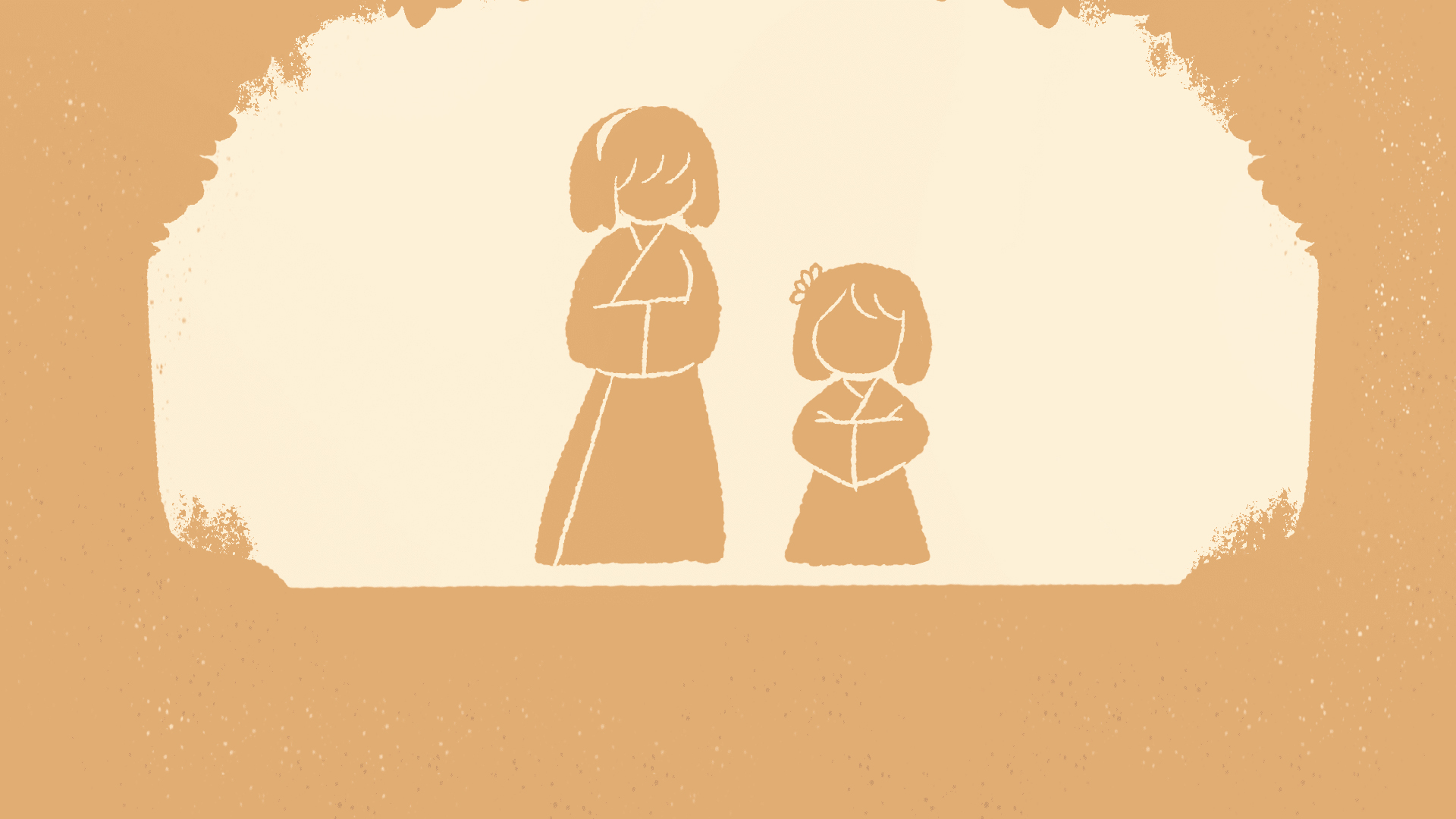 This has a surprising change in that we willingly changed one of the earlier dialogues involving Genmaicha. Genmaicha was always a character defined by her edges, amplified by the devastation she personally suffered at the hands of the Coffee Empire. On replay, years out, there was one dialogue that stood out to me as lacking, which was the post-Level 09 Fort Steep dialogue between her and Silver Needle. This is a dialogue that plays immediately after the Matcha letter scene, so in hindsight, it was unusual for Genmaicha to be so confrontational in this instance.
Thanks to this dialogue change, some later dialogues needed very minor edits to help improve cohesiveness. I hope you go back and give Genmaicha another chance, and I hope this story change, minor though it may be, helps you understand more about what's going on between her and the rest of the Tea Realms.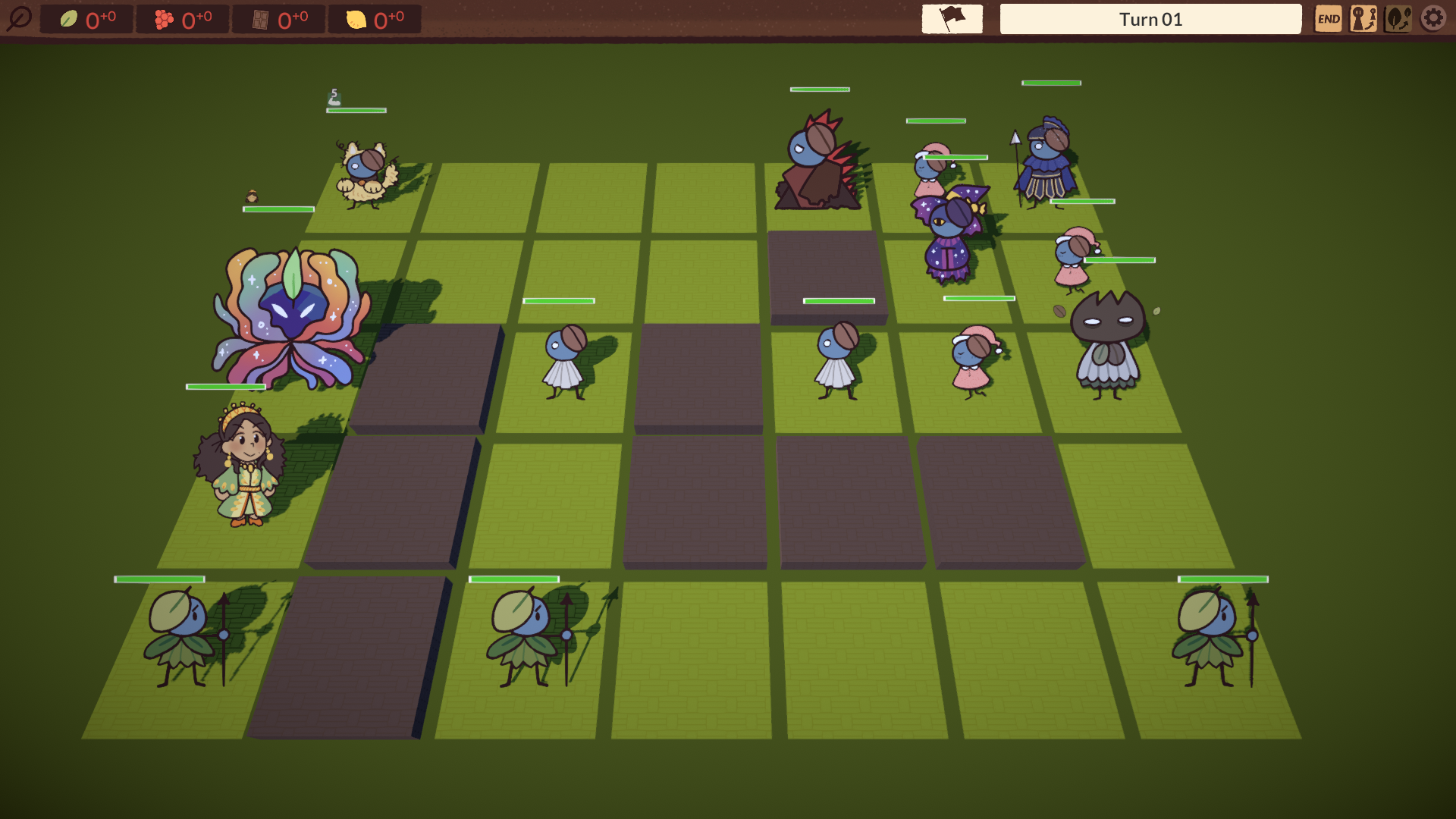 Finally, the new level of the game, Level 14.5 technically, exists to solve a problem we believed exists with the game's design. You see, we designed Level 15 and Level 16, the final two Green Tea levels, around understanding this big, new unit: Endosymbiont. We also designed them around understanding how to interface Endosymbiont with Mint's abilities. However, we never explained or showcased this explicitly.
Broadly, this is true for the whole game: you can brew a brand new Tea Minion and not know anything about how it works. We have considered, for the sake for clarity, adding mini-tutorial levels, levels you are meant to beat in just one turn, to all units, just to showcase how they behave. For now, we added one just for Endosymbiont, because understanding that unit is critical for seeing how to quickly and efficiently get through the next levels.

We hope you enjoy this update! And we hope to see you across our socials too:
Files
Sovereign Tea v1.6.1
206 MB
Aug 26, 2023