Sovereign Tea
MAJOR UPDATES: Return of Adagio Teas + v1.6 Release + More!
---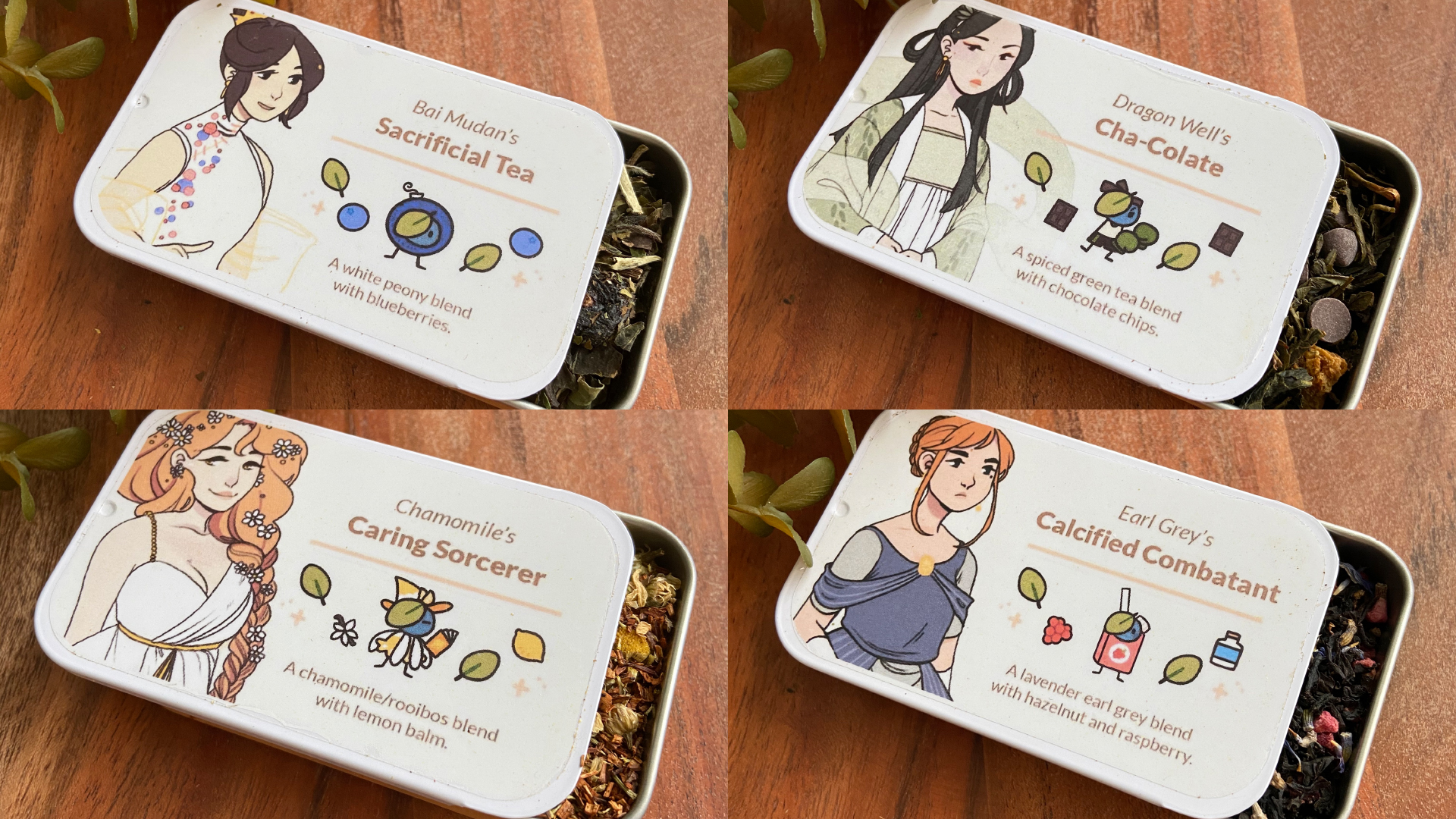 It's Marimo, lead developer for 3 Halves Games. I thought my last update would be the last. I also thought the update before that was the last. Oh well.
Let's get to the big news: the teas are back and available for order! These teas are available on Adagio, as are many other fandom blends you may enjoy. To be clear, we make no money out of this arrangement; the initial tea rewards existed as a major motivating factor to get backers to help fund our project. These are now available again as a courtesy to fans, particularly the fans who drank all their tea ages ago and have been begging for more.
Incidentally, you can create your own blends based off of the Tea Princesses and Tea Minions from the game! If you do please let me know, because I and everybody on the development team would love to taste it!
Now, onto the second order of business...
It's been over a year since the last update. This new update is a performance-specific update. The update is now available on Steam and Itchio! Did you know I work in video games professionally? Of late I've been hardcore UI-focused at work, and that got me thinking: is the UI in Sovereign Tea as performant as it could be? The answer was... no. This update does a couple of amazing things:
Reduces (compressed) game file size by about 50MB!
In our testbench scene (Level 04 with the Brew Action menu open) reduces RAM consumption by about 200MB! (this number shocked me)
In our testbench scene (Level 04 with the Brew Action menu open) reduces draw calls by about 100! (again, a shocking number)
If you're somebody with a lower end machine, it might be a good idea to update. The game should run better for you!
This update isn't done yet though. Far from it, because...
The lead game designer and I were having a silly discussion about the fact that Sovereign Tea sometimes is called "tea chess" by fans. So, we tried making a chess level just as a joke for one. We got in a call on Discord and spent about 20 minutes throwing assets together and found out that... it looks really good. We were actually upset about how good this looks, because it means we have to now put it into the game.
Chess mode (or something equivalent) is thus officially in development! We still aren't sure what this is going to look like in the final product, but we've committed internally to another major update with at least one more level. So that's pretty cool, right? We hope you look forward to it.
Wait, what's that? More update?! Really?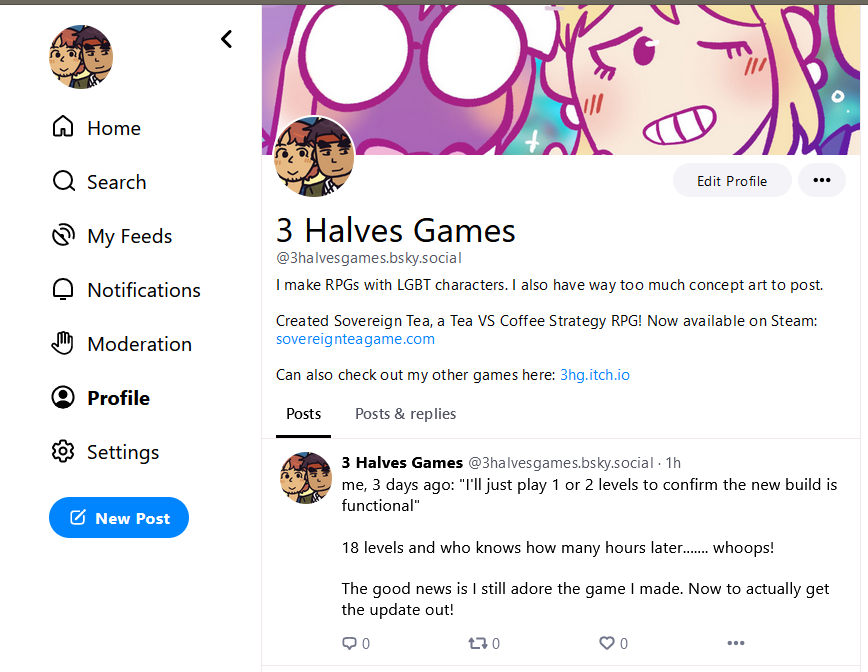 That's right, we've seen what's going on with Twitter (X?) and the implosion of Tweetdeck (XPro?) and decided it might be time to start setting up shop elsewhere. You can now follow us on Bluesky! Of course, you'll need an account to be able to access it... Baby steps, baby steps...
And while we're here, we still have a Discord server you can join. It's been slowly gaining in popularity! Alright, that's the update(s) for now. Until next time! ♥
Files
Sovereign Tea v1.6.0
206 MB
Aug 12, 2023