Sovereign Tea
November 2020 Roadmap - Updated Beta Release
---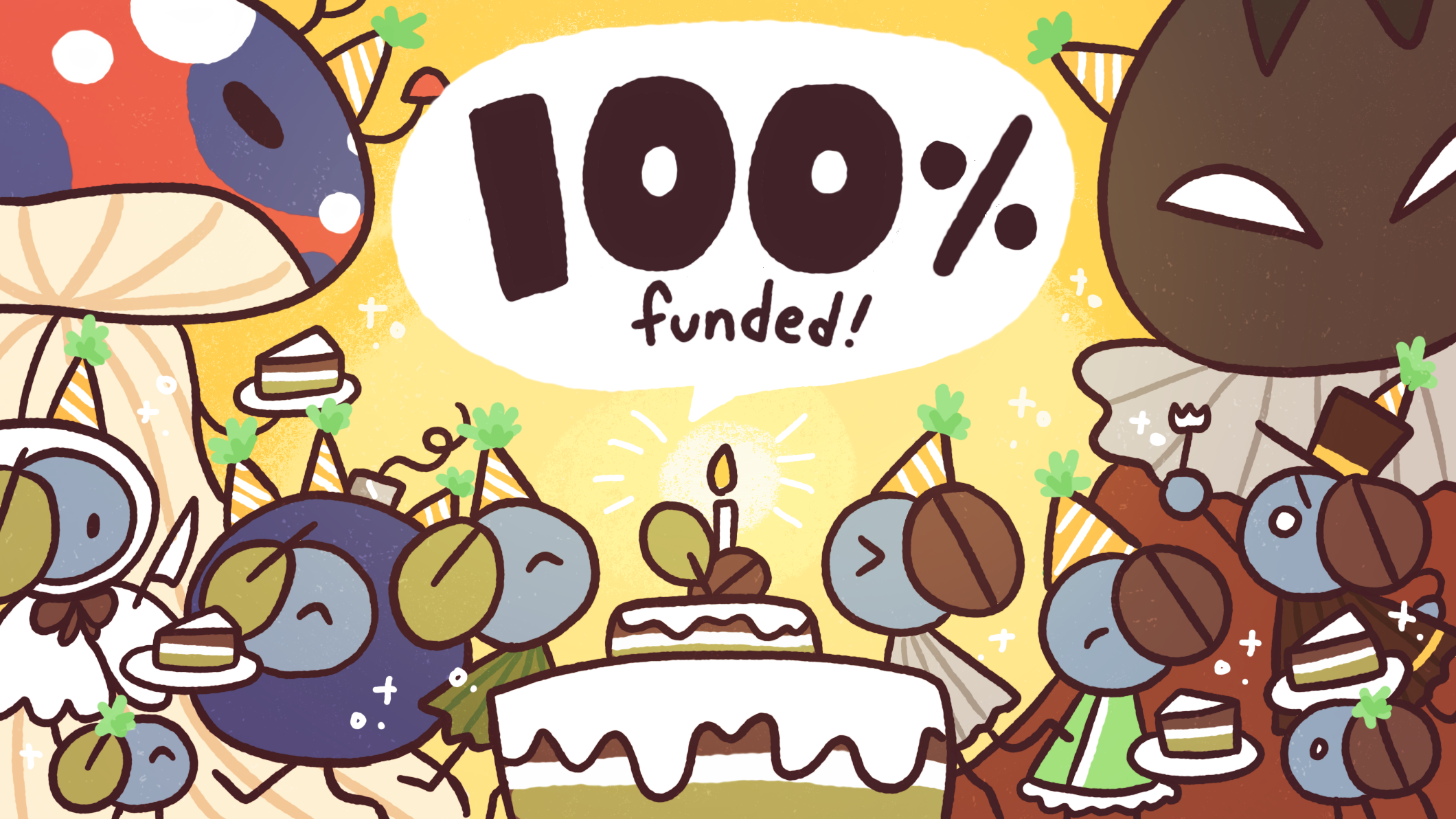 Those of you paying attention to our social media presence already know that the Kickstarter campaign for Sovereign Tea ended with a resounding success at the start of the month. We delayed on making this monthly devlog because we wanted its release to coincide with the release of the updated v0.3.1 beta. That update was pushed back because we wanted to release it to our Kickstarter backers directly. We had to wait for two weeks as Kickstarter processed the pledges. All of that is now behind us, and the game release can continue moving forward!
Welcome, New Players!
The majority of you now viewing this page have the game beta in your hands. First, we're glad to have you here! Sovereign Tea is a really special game to the small dev team that comprises 3 Halves Games. It was born out of a caffeine-fueled late night idea frenzy and evolved into what we believe is a cute and competent strategy game. If you have not already, please join us on social media, on Twitter, Facebook, and Discord. We want to hear your feedback on the title, as it's what will help us craft a better game together.
v0.3.1 Patch Notes

For experienced players, the patch notes are below. There's quite a bit!
Balance
Spearheaded Force: +1 Attack, replaced Bomb ability with AOE Prickly ability.
Enlightened Warrior: +1 HP, -2 damage on Prickly damage ability, replaced Reaper ability with Disengage ability.
Features
Added enemy economy display to levels where enemy can brew.
Added ability to toggle dialogue HUD on and off with H key.
Added game credits to main menu.
Adjusted tile selection flow when canceling a Brew action and when landing on a resource tile with a Pipsqueak Scout.
Added in-game tutorial scene.
Update Fort Steep world art.
Updated shading on in-game CGs.
Improved visuals on negative notifications.
Bugfixes
Fixed multiple sequencing bugs with Level Select.
Fixed New Game button sizing for new players.
Fixed graphics settings to enable shadows for all players.
Fixed enemy AI with regards to the Heal action.
Current Roadmap
November is almost over and we will have another update in December, this time early in the month. Here's what's on our agenda for the rest of the month:

Iterate on design and development of new Chocolate units
Finalize t-shirt design for Kickstarter backer rewards
Finalize tea flavor profiles for Kickstarter backer reward
We're so glad you're all here to enjoy this game. We hope you have a great time playing!

Files
Sovereign Tea v0.3.1
119 MB
Nov 22, 2020