Sovereign Tea
January 2020 Roadmap - White Tea Princesses
---
Hey everybody, it's time to talk about our January 2020 goals for our SRPG, Sovereign Tea! Apologies on the delay; at the start of the year I was traveling for a wedding and then immediately got sick after that. Last month we posted a December 2019 roadmap, so let's quickly recap what we did before getting into what we will do next. Last month's goals were: dialogue system design, narrative design, level design, and art production. We can summarize nearly all of these in one shot: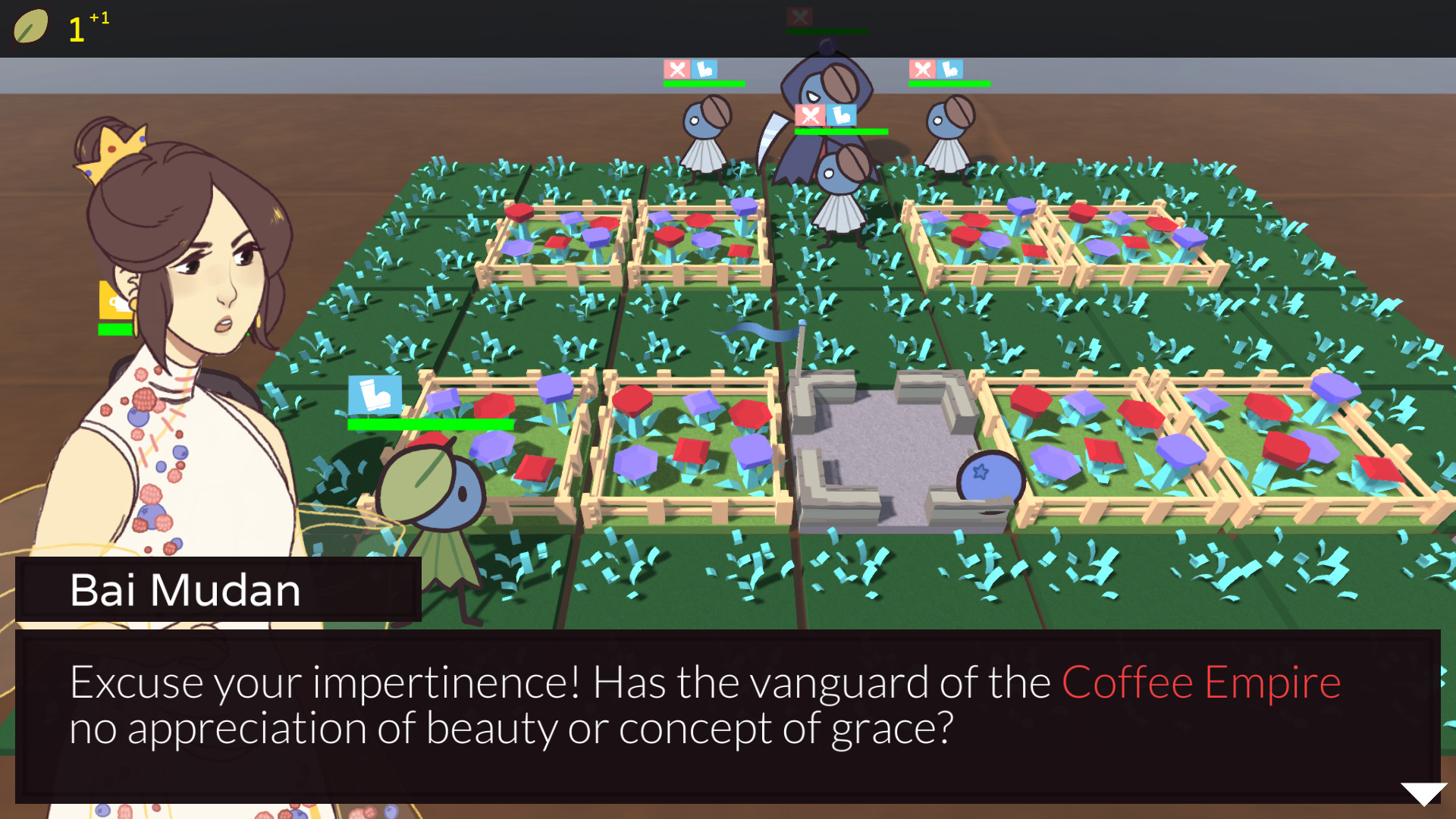 Screenshot is WIP.

To accommodate in the production of art assets for character sprites in dialogue, we've on-boarded Elizabeth Jenkins. We've already showcased multiple talksprites for the white tea princesses, alongside their bios, on Twitter and other social media. For the coming build we've promised new, real levels with real narrative associated with those levels. The very first level is seen above and is quite simple, comparable to the level in our v0.1 build. In it, Bai Mudan is tending to her beloved flower garden in the morning when forces from the Coffee Empire suddenly show up and attack. The incident leads to her reaching out to her fellow White Tea princesses: Silver Needle and Shou Mei.
We have more art we can showcase as well, including concept sketches for various new tea minions that you can brew. Not all of these will be present in the Q1 2020 build, but we're excited enough to want to share them with you!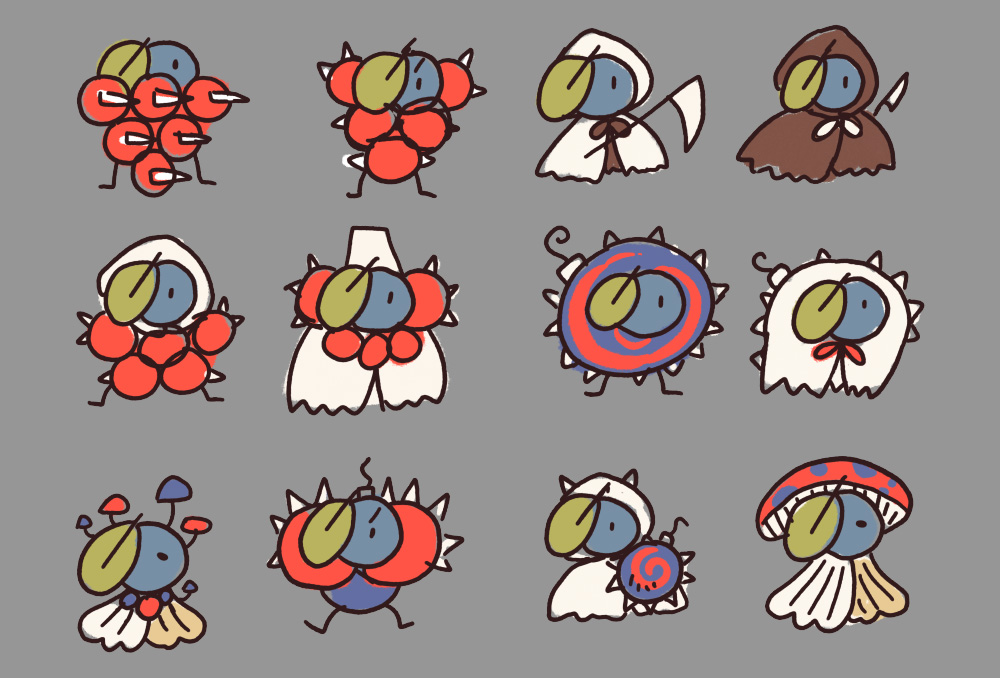 Having shown all that, let's discuss what our goals are for January!
Full Systems Integration
Finalize flow between all major systems of the game
There are a lot of scenes and systems in the game. Some of the major obvious ones are the Battle Manager and the Dialogue Manager. There are less obvious ones, like the Main Menu Manager, the Tutorial Manager, the Game Over Manager, and many cross-scene managers like the Audio Manager and the Save Manager. These pieces individually have been built, so it's a matter of putting it all together and making sure the full flow of the game is in place.
Gameplay Balance
Rigorously playtest and balance the current levels
In November, we discussed the goals of our enemy A.I. In December, we discussed the needs of our levels. Putting it all together is great, but the story doesn't end there. We have been playing our game frequently, looking for the little pieces of gameplay that need improvement, tweaking the numbers, and so on. This process is basically going to be ongoing for the entirety of the game's development, but we're emphasizing it for this roadmap as our Q1 2020 build is fast-approaching!
Audio Production
Creation of audio assets for the Q1 2020 build
We're working with John Leonard French to craft the sounds and music of this game. Anybody familiar with our previous work shouldn't be surprised by this. He's been our go-to music guy since EXTRA PLANETARY in 2015.
Art Production
Creation of more art assets for the Q1 2020 build
No surprise this task remains. The visuals of the game matter and we're approaching it with three different individuals working on three different aspects of the game: from the character talksprites to the in-battle unit art to the 3D world art.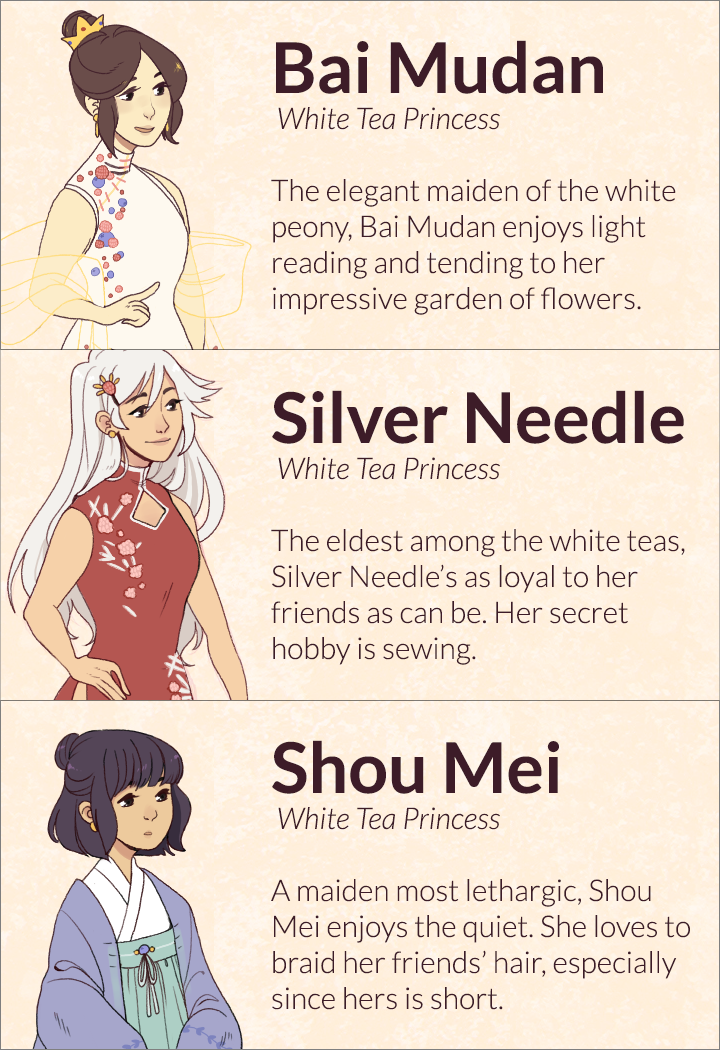 As a final note, you may have noticed that we've updated our page on itch to include the above graphics, as well as a new icon. Expect more of those types of updates as development of the game progresses. As always, you can keep up with the development of Sovereign Tea by following us on Twitter, Facebook, and Discord. Hope to see you again in the new year!