Sovereign Tea
Halloween Update: Return to the Milky Woods!
---
Welcome to Sovereign Tea's permanent Halloween Update! We are so excited to finally release this much-awaited update to the masses. To start, this update comprises post-game content, unlocked after beating Level 25 and viewing the credits. Consider it a reward for our earliest players and motivation for our newest ones.
After the events of the main game, a spooky and fun costume party is underway. Attending this event in costume are Masala Chai as a witch, Silver Needle as a vampire, Mate as an angel, Yuenyeung as a devil, and Matcha as a pumpkin. Instant is also in attendance, though she is not in an outfit. Overall, a merry time is being had by all partygoers, full of laughs and love.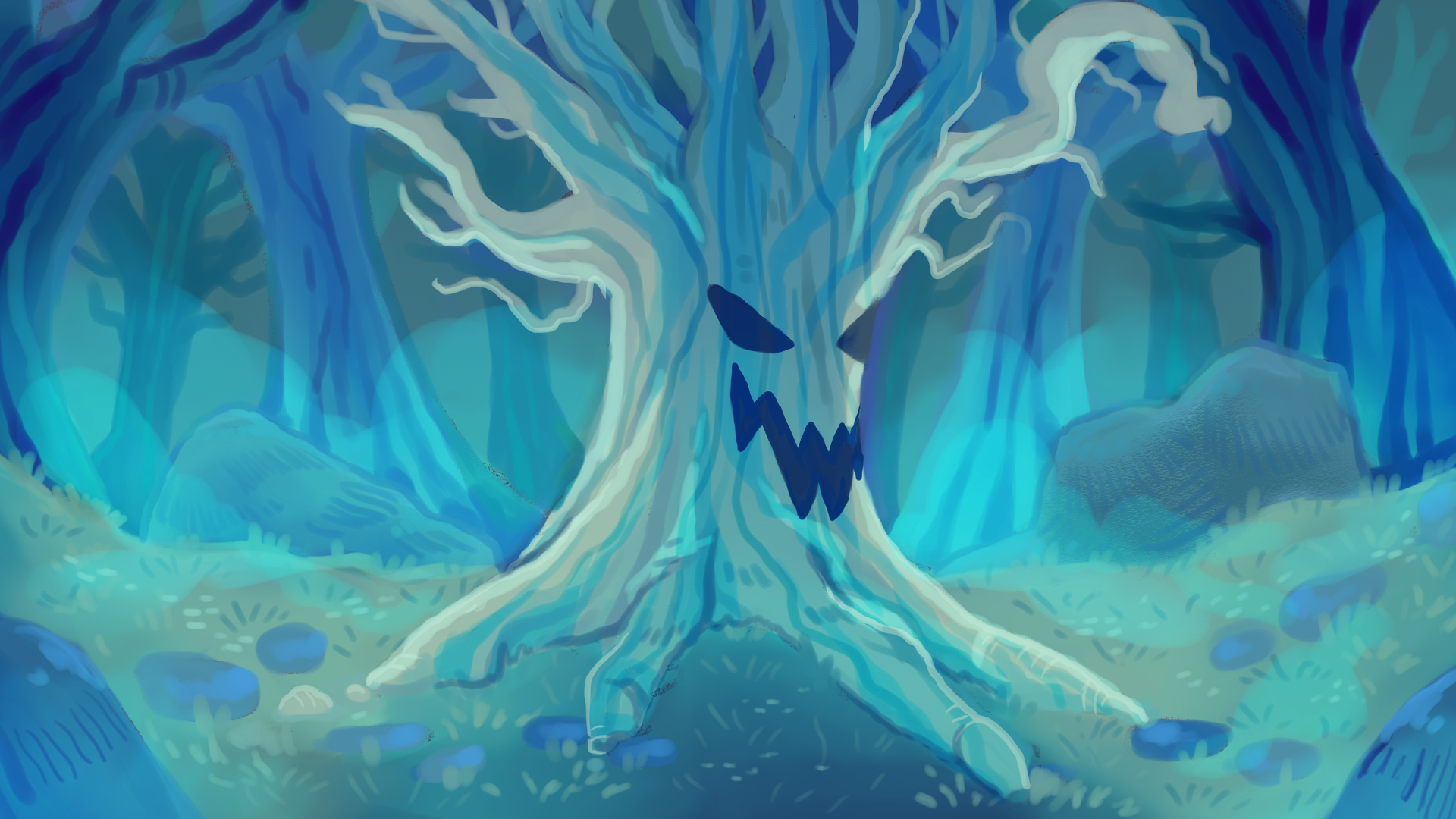 Instant reveals her real intention for showing up to the party: to warn everybody about a disastrous situation unfolding within the Milky Woods. The Milky Woods are unique in their ability to seemingly produce corrupt Coffee Minions without the direct influence of a Coffee Regent. These minions, unlike others, do not discriminate between friend and foe, only caring for one thing: destruction.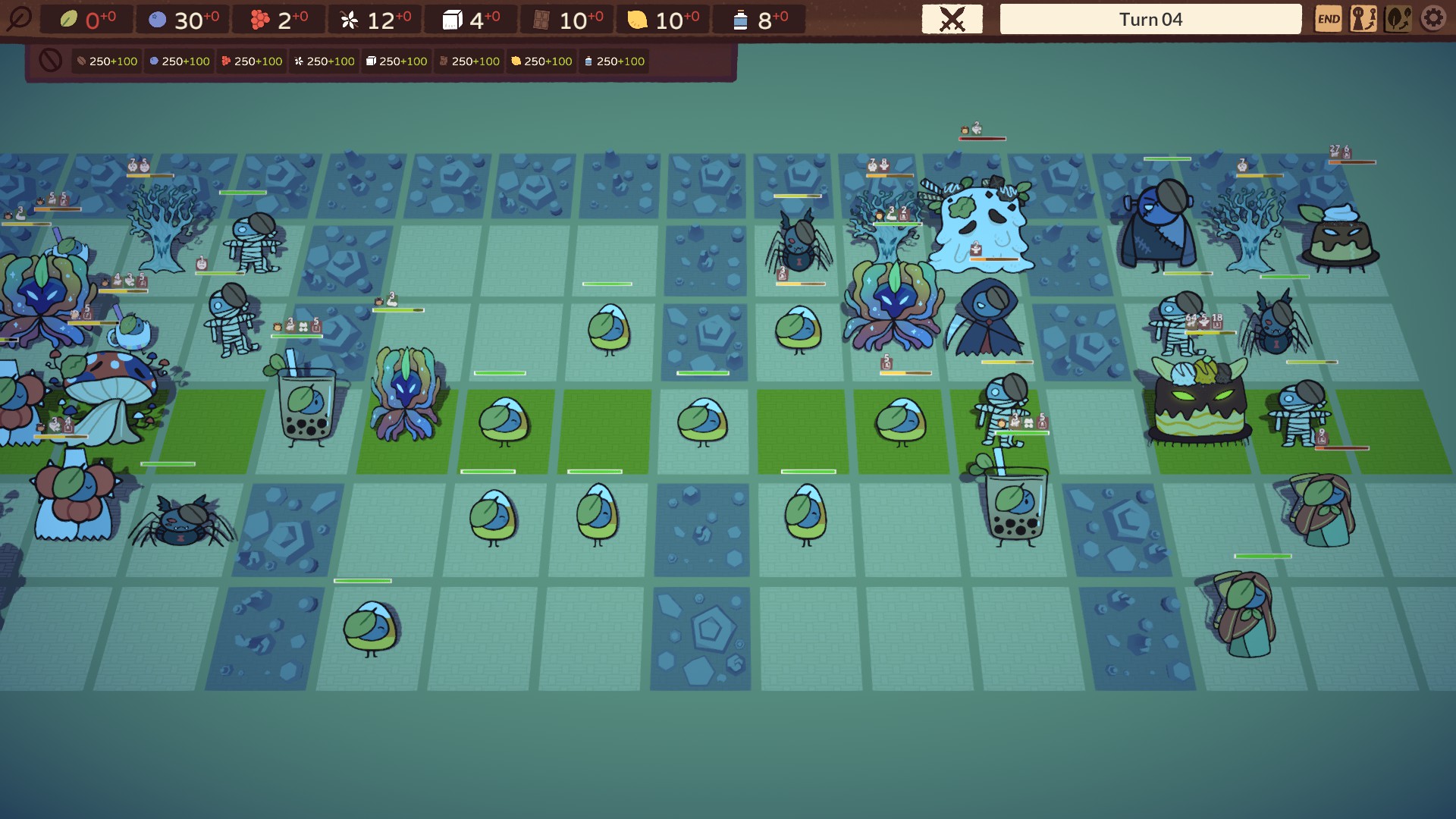 It is up to you in this new, Level 26, to brew an army large enough to deal with the threat before you. This level is very different from the others in the game in that your Tea Princesses (and Yuenyeung!) will leave the battlefield after the first turn. To compensate for this, you are given unlimited Brew and Move actions with your commanders, allowing you to place behind an extremely large force to deal with the threat.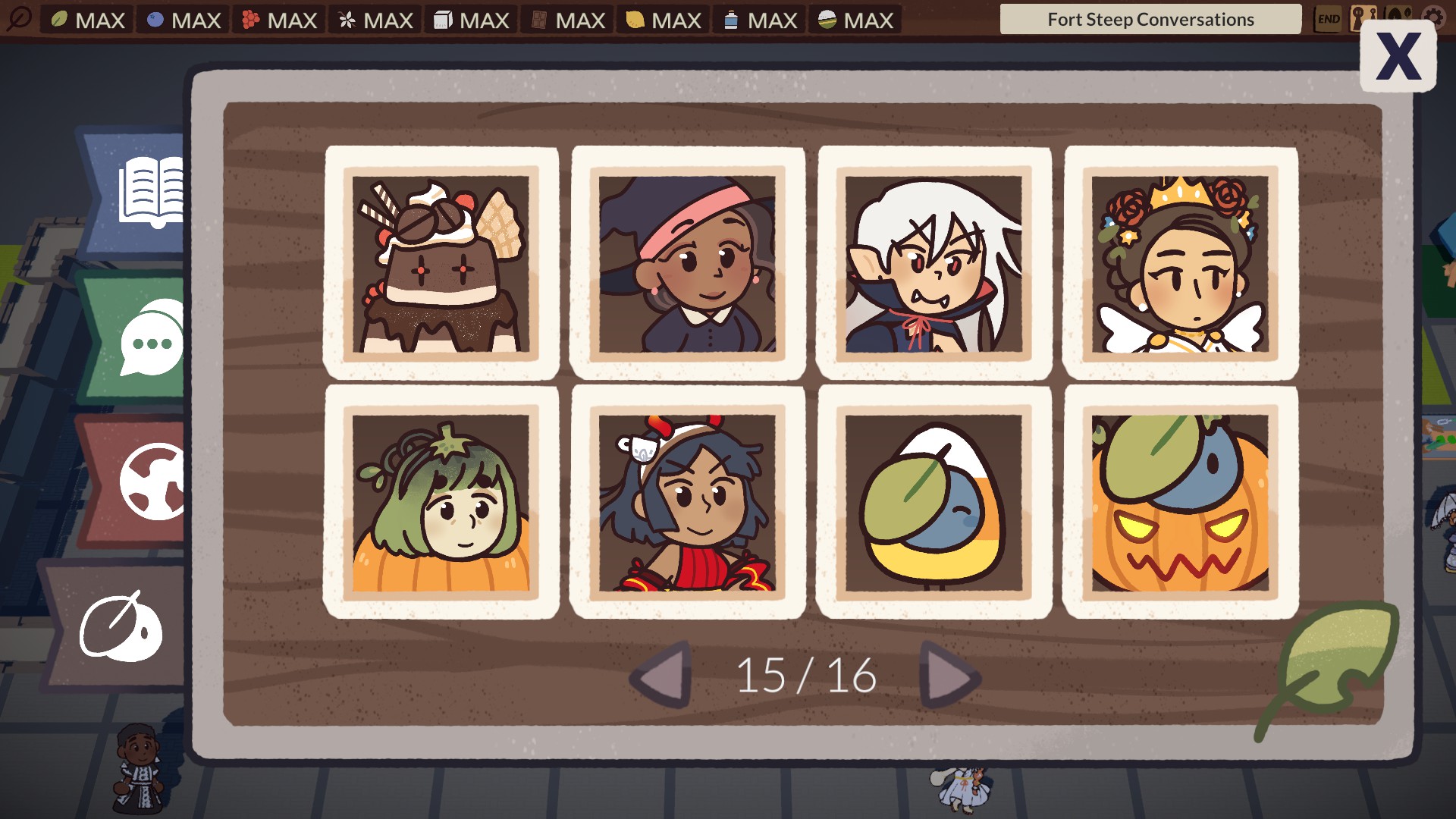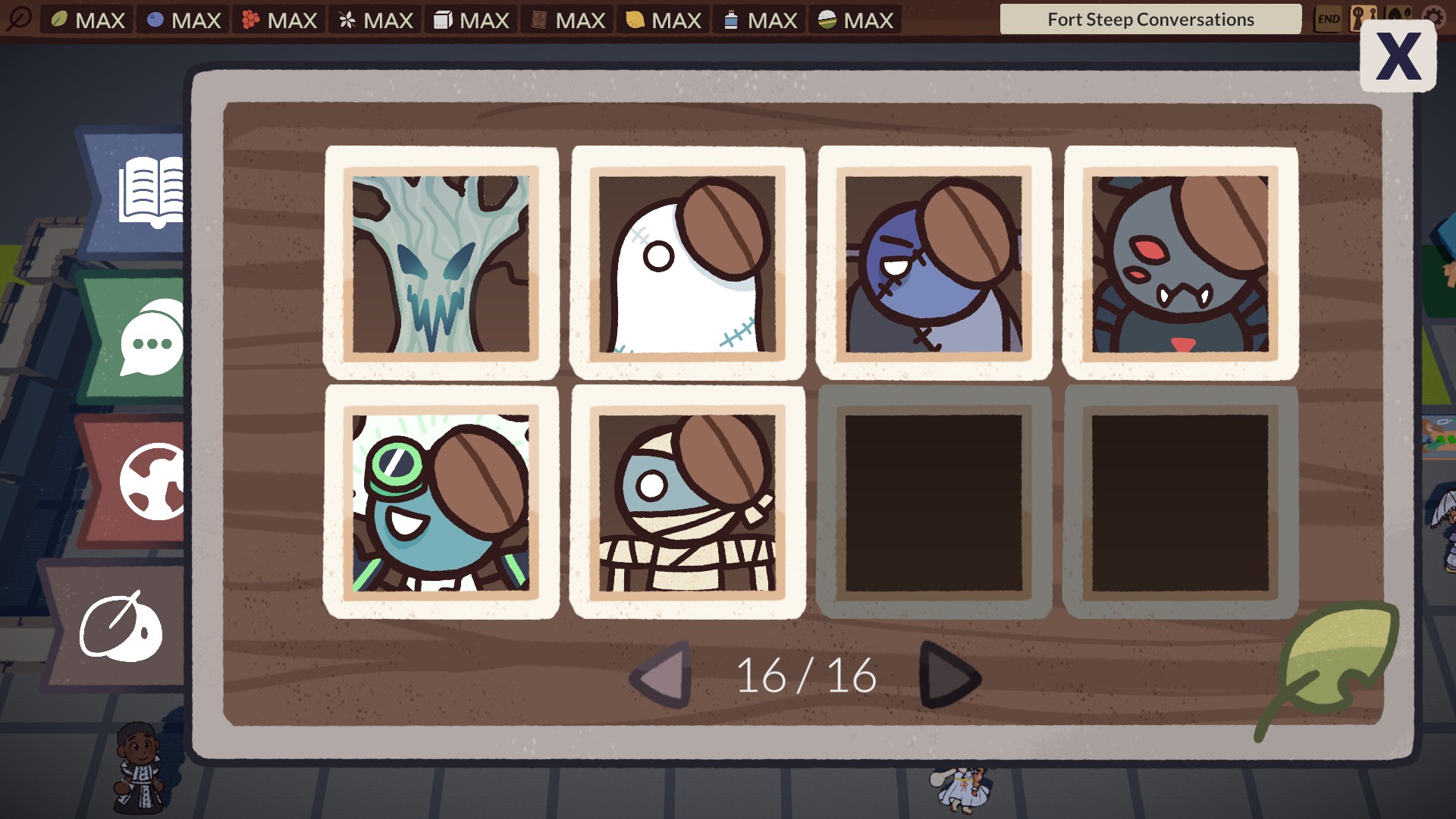 A new slew of units are available to you, including the most demanded Tea Minion of all, the Pumpkin Spice Latte. The enemy also has a number of cute (and/or scary) new units to throw your way.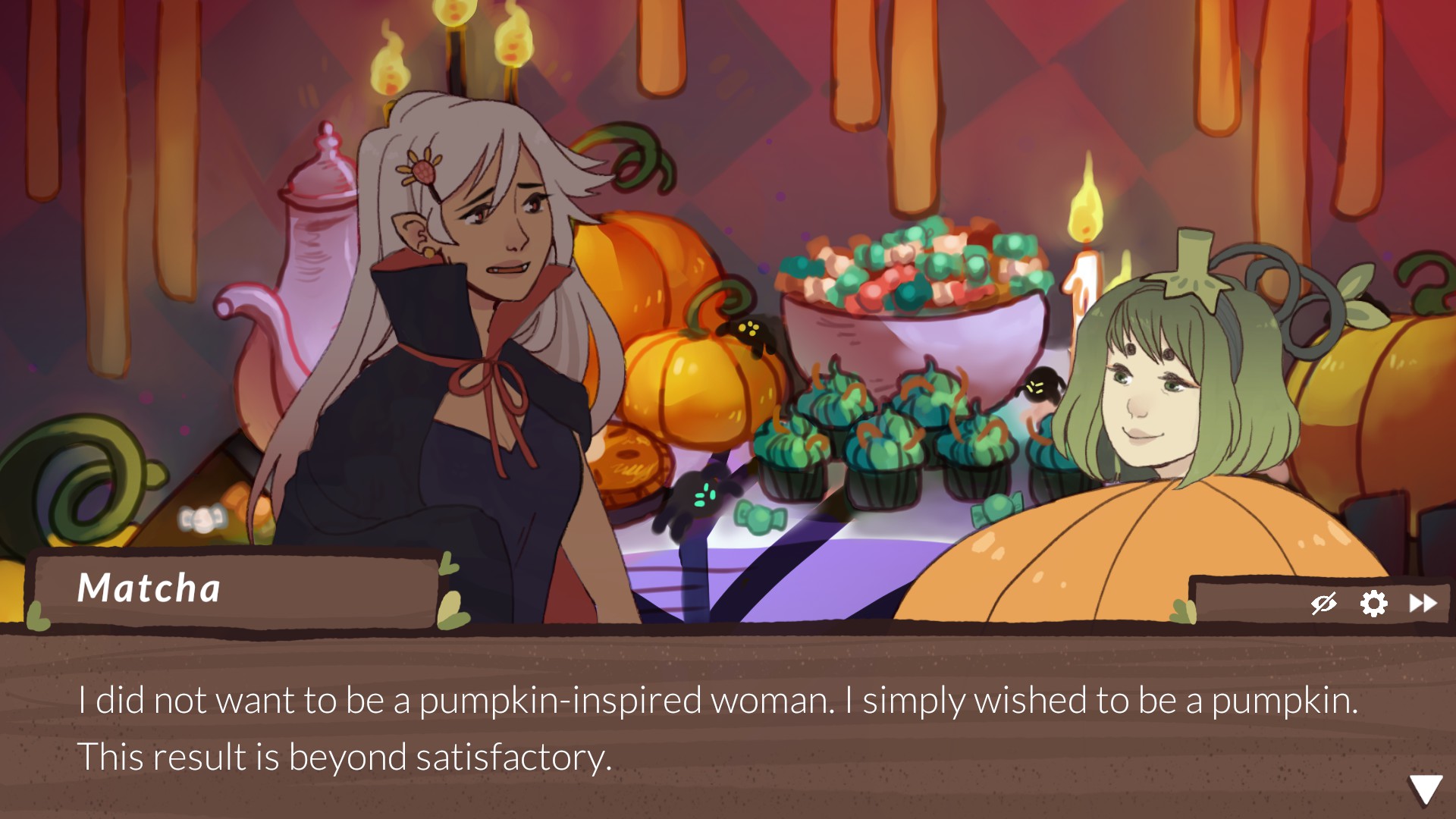 All in all, we hope this update gets you super duper excited about October and hyped for Halloween! Thank you so much for playing our game, and please enjoy this very special update.
Files
Sovereign Tea v1.4.0
255 MB
Oct 02, 2021