Sovereign Tea
Sovereign Tea v1.2 Patch Notes
---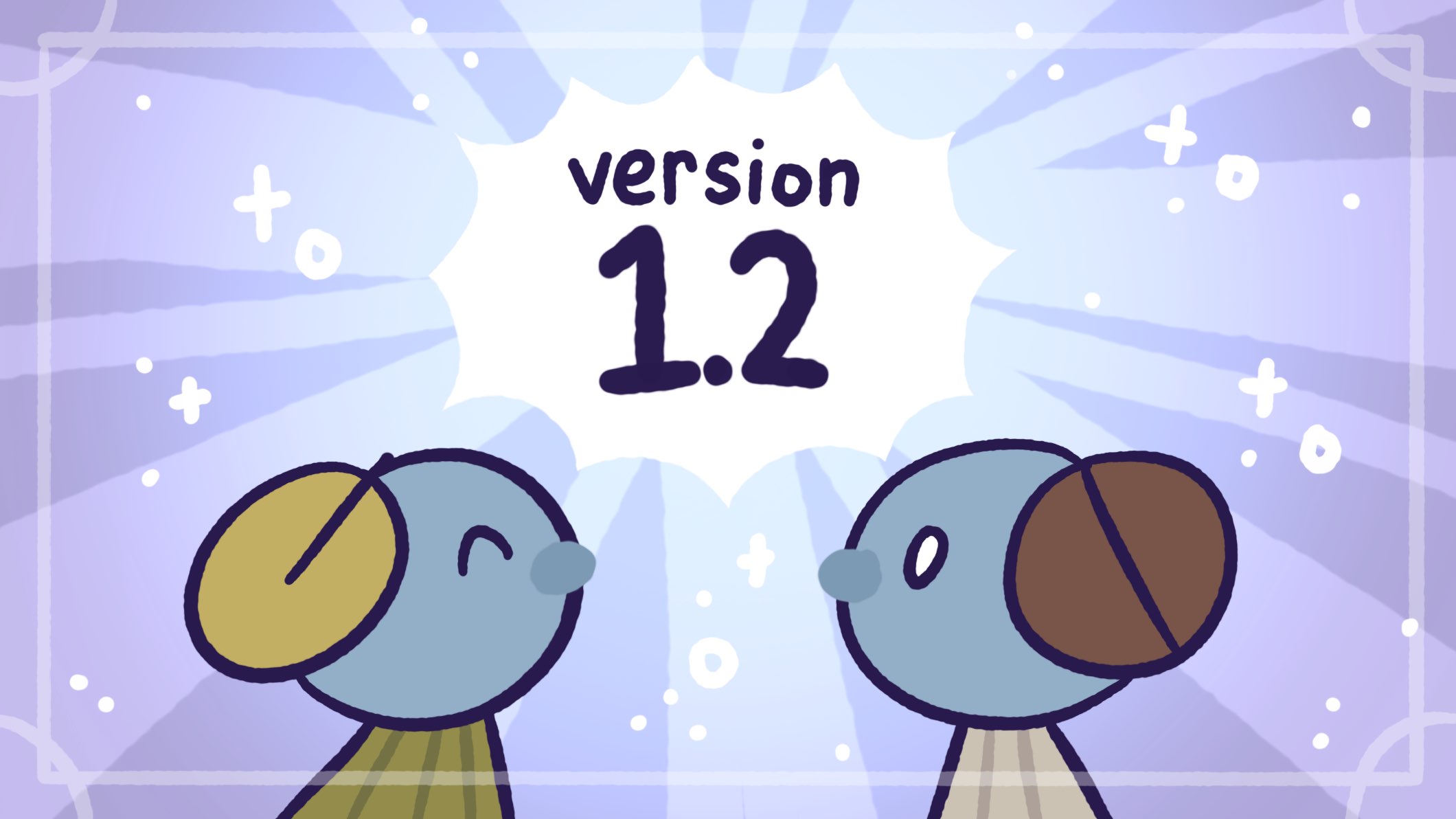 Friends, we are back with another patch for Sovereign Tea! In this one, we focused mostly on feedback we saw from new players who streamed our game for the very first time. It was very cool to see, but also was illuminating on some aspects of the game that needed additional player clarification. We want to thank those who streamed their initial experiences with us, and look forward to seeing your reaction to the latest version of the game. The patch notes are as follows:
Features
Improve load times when booting the game.
Tiles that cannot be interacted with no longer show a hovered state.
Structural Brew action highlight color adjusted to be more yellow.
Next unit and resource buttons in top-right bar adjusted for clarity.
Add global volume slider.
Visually show completed files differently in the main menu.
Gameplay
Brewing Stoma in the Kitchen will showcase Mini-Stoma.
Brewing Kunoichi Tea in the Kitchen will showcase Totem.
Bugfixes
Tutorial: "highlighted tile" instruction made more clear based on adjacency to Bai Mudan.
Tutorial: Fixed bug with capturing the blueberry resource tile.
Allow dialogue advancement with Space key.
Allow the 9 key to brew the 9th unit in the brew menu.
Allow numpad to trigger brews in the brew menu.
Fix typo in Post-Level 17 Hub dialogue with Shou Mei.
Replace Caffeine Reaper's profile picture with updated art.
We hope you enjoy the update to the game!
Files
Sovereign Tea v1.2.0
241 MB
Aug 23, 2021